Glass, being an extremely versatile material, has used for many purposes in our day-to-day lives. Today glasses are used in every part of indoors and outdoors.
Glass is extensively used to make windows, doors and other supporting structures. Above all, the spider glazing concept is becoming more popular in exterior glass design. Now it is easy to install glass spider fitting with the help of bolted glass assemblies.
These bolted glass assemblies provide support to high-end exterior glass structures using point fixings. The stainless steel made point fixings are excellent for absorbing and distributing loads of glass structure, such as dead weight, differential expansion due to temperature fluctuations, and wind loading.
Apart from fixings, a spider glazing concept also includes fasteners, glass, and spider brackets.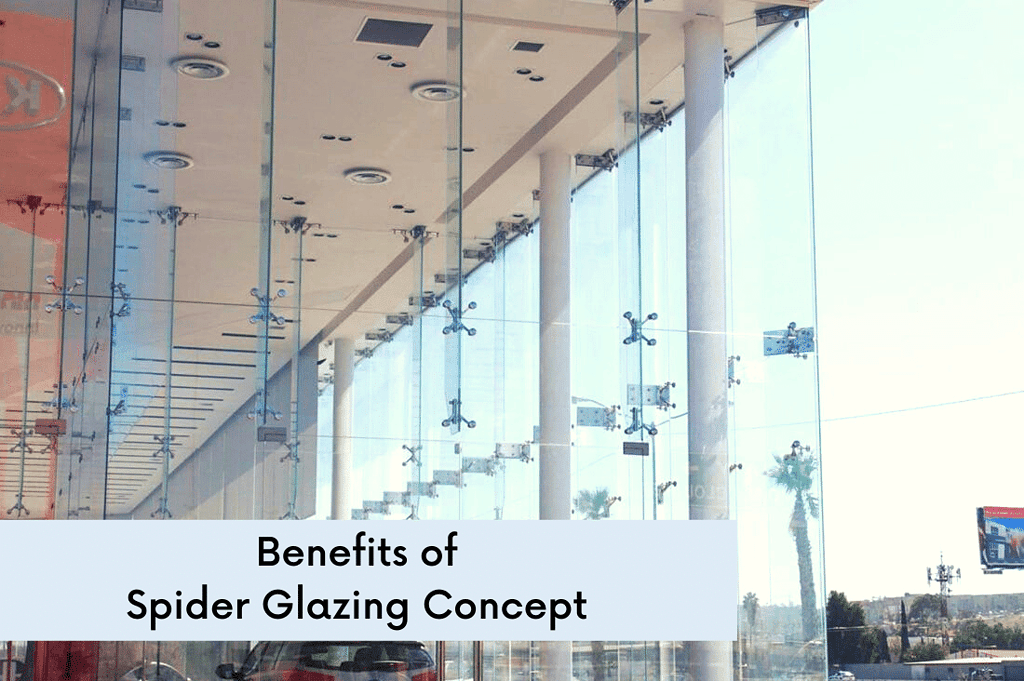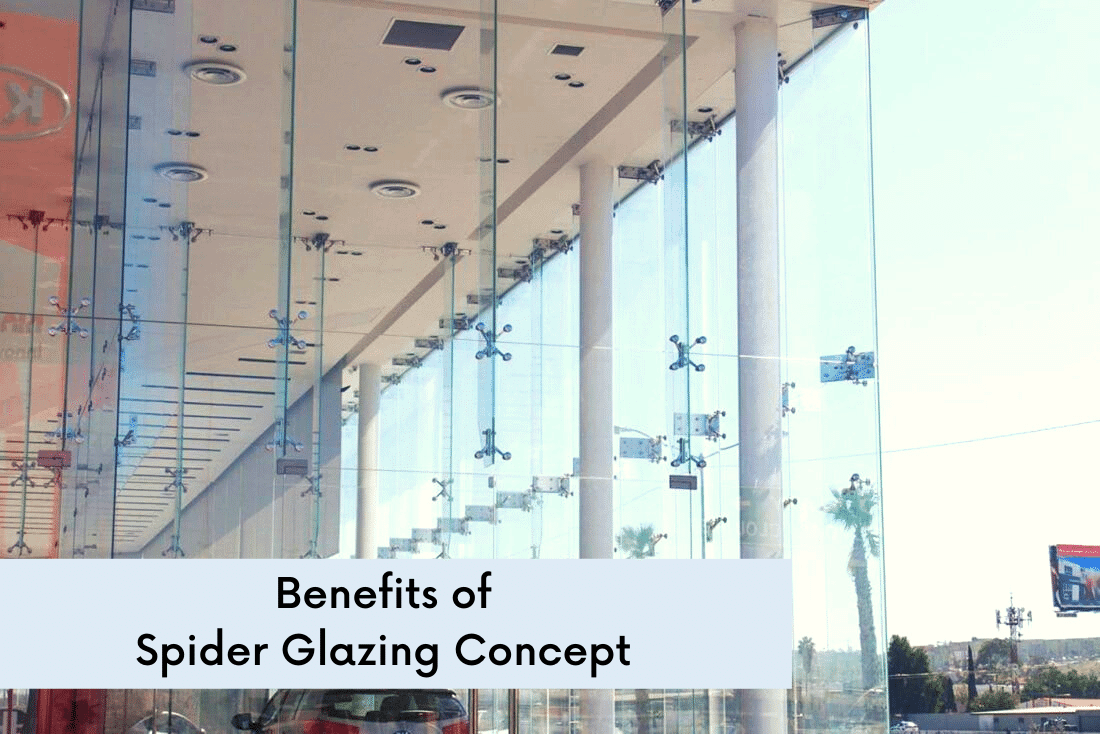 Flexibility
A spider glazing is a flexible medium. Using this concept one can create a variety of designs for canopies and frame-less entrances as per the need and requirement.
The glazing solution comes with an array of glass hardware fittings. It can be customized according to the need and thickness of the glass.
Transparency
The transparency gives a visually attractive design to the architecture. Spider glazing offers maximum transparency and allows an extensive amount of natural light into the building interiors.
Easy Installation and Maintenance
Spider glazing concepts are easy to install and maintain. Because of this, offices and building complexes mostly prefer spider glazing.
Durability
Usually, reputed glass manufacturers always use high-quality materials like glass and stainless steel for making glass canopies and aluminium composite panel canopies.
So you don't need to worry about durability and performance.
Weather and Rust-proofing
Spider glazing is meant to be installed externally, there's always the factor of unstable weather conditions tampering with the structure's durability.
However, modern-day spider glazing concept is highly weather and water-proof. The stainless steel material used in construction prevents any ill effects of rusting.
Unobtrusive Appearance
Spider glazing is that it provides an uninterrupted appearance and enhances the external look of the building due to its transparent architecture.